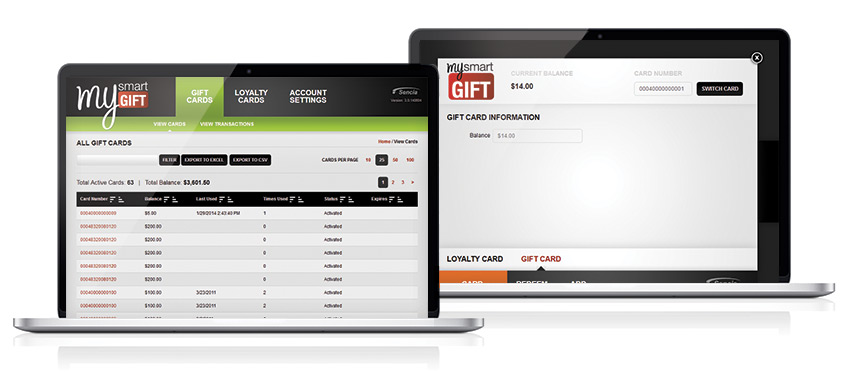 What can it do for you?
Open up more purchasing options to your customers.
Expand your brands image with customizable card designs.
Easy access and control of your cards through the MySmartGIFT admin interface.
Allow customers to keep track of their transactions via secure login.
Flexible plans that suit your business needs. Order only the amount of cards you need, and more when the need expands.
Customization
Earn Points Per Visit or Per Amount Spent
Customers can earn points with each visit or per amount spent. Points are redeemed for perks, discounts, or however you choose.
Create Loyalty Levels
Create and name your own card levels . Allow customers with higher card levels to access more points and perks.
MySmartGift is an easy to use loyalty and gift card system that is customized to meet your specific goals. It can be set up to either store funds or points, which are earned by your customers with each visit.
Easy Set Up
A $1500 initial setup fee covers the price of 1000 custom printed cards, 2 card reading devices, installation, training and support.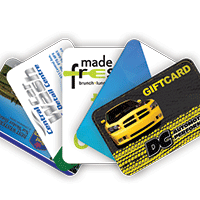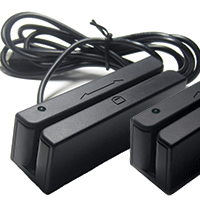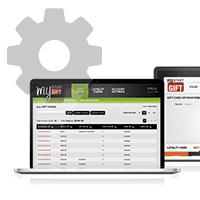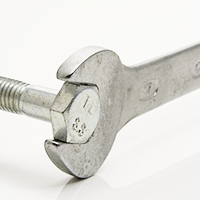 Optional Add-Ons
Additional cards, card readers or other services are available as needed and can always be added as demand increases.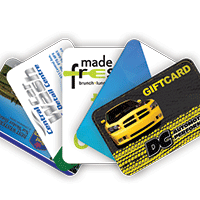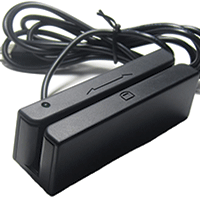 Annual Hosting, Maintenance & Use Fees
| Level | Amount of Cards | Support | Transaction Fees | Annual Fee |
| --- | --- | --- | --- | --- |
| Bronze | Up to 1,000 | Unlimited | $0 | $199 |
| Silver | Up to 5,000 | Unlimited | $0 | $399 |
| Gold | Up to 10,000 | Unlimited | $0 | $749 |
| Platinum | 10,001+ | Unlimited | $0 | $1,549 |
There are zero transaction fees on all packages + unlimited support.